How to choose the best student accommodation in foreign land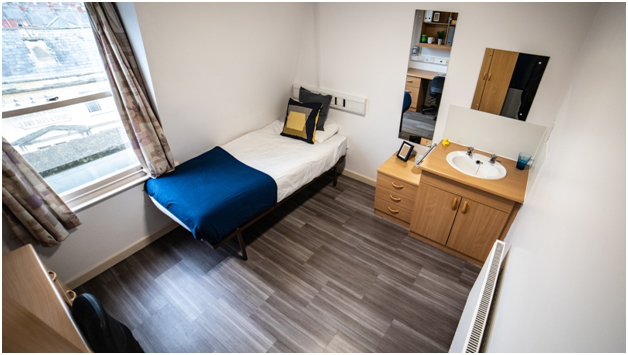 Finding good and comfortable accommodation is among the necessary part of living in a foreign land. When you decide to study abroad, you should consider accommodation as your priority as it will be a tough decision at the last moment. Therefore, looking up for accommodation from the beginning will help students to get a better accommodation for their entire academic duration in foreign country.
• Conduct a thorough Research
This is one of the most crucial parts for making any final decision. Students require conducting a depth research on accommodation facilities. Infrastructure, location, student's feedback, food facilities and prices should be the main factors which should be considered while researching for accommodation. There are various online platforms through which you can fetch the information about all these factors.
• First make your mind for type of accommodation
In foreign countries, there are various types of accommodation options available for international students. From campus accommodation, private accommodation to shared accommodation, every option is available for students. While campus accommodation is among the most affordable one and it provides sharing room with common washroom and kitchen. On another side, you can also choose shared private accommodation if you have any friend to live with or you can go for completely private accommodation but it will cost you quite high.
• Choose the suitable location
Right location makes is extremely important for finding a better accommodation because it will not only help students to save money but make it easy for them to reach institution without much hassle. Living near to institute will also save students time which they can use for fruitful activities.
• Take budget as priority
Budget is among the major factor that plays a vital role in choosing the right accommodation but make sure that you don't go above on your budget as it would be a continuous process. In a long run, it would be difficult if students choose expensive accommodation.
• Try to connect with alumni
When you decide to study abroad and you have started the process, you must try to connect with the alumni of the university or institute you are going to study in. This will help you to understand the internal culture as well as you will get help in choosing the right accommodation for you in terms of location, quality and prices.
So, accommodation should be decided after through research and complete satisfaction as it will be a matter of comfort.