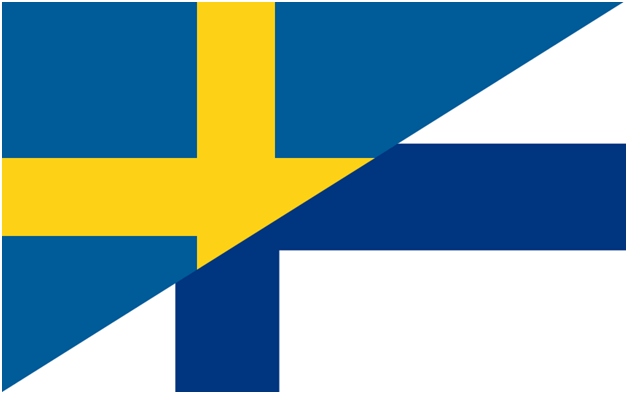 Finland or Sweden: which is better?
Studying abroad has always been a debatable subject whether it is about choosing particular destination or about proving it to be a better place than your own country. Today, we will be discussing about the most preferred student destinations of Europe: Finland or Sweden and will try to find out the better one considering various factors. From education quality, living standards to aspects like culture, environment and further opportunities. Although, both the countries are among top-rated study abroad destinations but still there is a need to understand the minute factors that can affect student life in abroad.
General comparison can be done among both the countries like what they are working. There are several things that can be affected with such course of action and has plenty of opportunities. Therefore, these things should be properly evaluated before making any final decision regarding choosing Finland or Sweden
Infrastructure & Beauty
On comparison of infrastructure and natural beauty then Sweden wins the race as it is well-developed and home to the best infrastructure in the world. While Finland is not less in terms of infrastructure but here we are talking about comparison. In global perspective, Sweden has good transportation connectivity and has better destinations to visit as compared to Finland. While Finland also has various terrific destination.
Education Quality
When we talk about the quality of education then Finland has better education system than Sweden but again there are specifications. Most of the Finnish institutes are globally ranked and widely appreciated for the best quality education system. Even, Finland is among the 8th most educated countries in the world. It doesn't mean that Sweden
Living Expenses
Living Expenses in both the countries are almost same but Sweden is slight expensive than Finland. In both the countries, international students will be able to manage their day to day expenses between 700-1200 EUR per month. It includes their overall expenses from food, accommodation, transportation and etc.
Quality of Life
Though entire Europe has one of the best quality of life in the world but Sweden and Finland are among the top countries in providing the same. But when we come to comparison than Finland offers better quality of life to international students than Sweden.
Career Opportunities
Post education, the one thing that concerns majority of the international students is career opportunities. And, it is something good to share that both the countries are equivalent in terms of providing career options to students. Both Finland and Sweden allows students to work part time and enroll for internships during and after education.