Got Visa Refusal? Now What Next?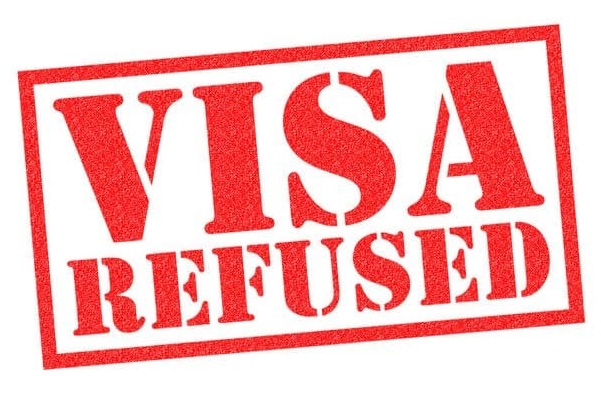 Getting a visa refusal is one of the worst feelings for any student who dreamt of studying abroad. But there is always a second way and students should not completely saddened with the refusal as some other options are waiting. Even students have chance to rectify their mistakes for further approval of their visa. Visa Refusal can be an outcome of various issues in the visa process but finding them is a big task to perform. So, we will be guiding you to understand the areas of flaws and how you can correct them for success.
1. Visit Reputed and Trust-Worthy Consultant
The first step you should take after visa refusal is visiting to a reputed and trustworthy study abroad consultant. Don't forget to check its credibility on Google reviews as it will help you to understand the experiences of previous students. They will help you to understand the mistakes done in your profile.
2. Checkout the complete profile carefully
Research some prevailing reasons of visa failure and accordingly checkout your complete profile carefully to find out the issues. This will certainly help you to get rectify your file again with improved documents.
3. Improve if interview was not satisfying
You must know that if your interview has not gone well. If this is the case, then start preparing for the interview and it would help you to clear the visa interview successfully this time. Impressing visa officer with your language skills as well as genuine intentions to study abroad is highly important.
4. Prepare fresh file with genuine intention
It is important to attach some documents justifying your study gap or career gap if any as it will clear your intention of studying abroad n front of visa officer. Not only this, but right documentation plays an essential role in getting success in visa approval.
5. Focus on Statement of Purpose
The one and most important document in your visa file is your statement of purpose and which should be written extremely well demonstrating your intentions to study and plans after acquiring the education. Therefore, it is highly recommended to focus on SOP and include crucial information for the impactful decision making.
By following these above steps and understanding the actual reason behind visa refusal, you should reapply for the visa and there would be high chances of visa approval if these things would have been done in a right order.